News
Spoel Lab featured in Royal Society Black History Month
October 2012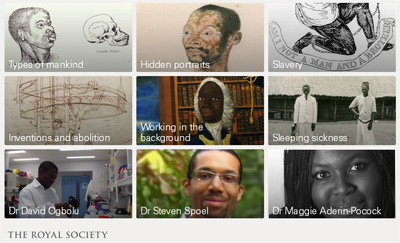 This month the Royal Society celebrates Black History Month to recognize the past and current contribution of black people to British science and society. As a Royal Society University Research Fellow, Steven Spoel and his laboratory are featured in the online exhibition to give a modern perspective.
The Royal Society writes: "The role of black people in the history of the Royal Society and in the development of science is complicated and sometimes difficult. This online exhibition highlights the leading role that Fellows of the Society took in opposing slavery, as well as the participation of black scientists in the development of fields as diverse as zoology, mathematics and disease prevention, even if they did not get the recognition they deserved."
Visit the Black History Month exhibition page and the article featuring Steven Spoel.