News Archive
2017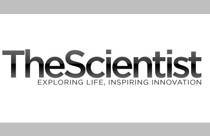 Magazine The Scientist publishes an article about how scientists are concerned about future international collaboration. In an interview with Dr. Abby Olena, a science writer, Dr.Steven Spoel and other scientists provide their personal views on international collaboration and mobility.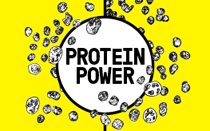 GARNet and the Spoel Research Group organised a conference in Edinburgh on how post-translational modifications control the proteome to generate diverse phenotypes.

The Royal Society publishes its research on international mobility, providing an understanding of how, where and why researchers move to and from the UK. Dr. Steven Spoel provides his personal perspective on international mobility in one of ten case studies.
2016

The Universities of Edinburgh and Nagoya (Japan) held a symposium to formally open a bilateral joint PhD programme. Phd students in this new collaborative programme will have the opportunity to spend time at both universities and receive a joint PhD degree.
In an article by Elizabeth Bohm, Senior Policy Advisor for The Royal Society, Dr. Steven Spoel discusses how the work in his group relates to the current food security challenge of producing sufficient amounts of food sustainably.
Sophie Kneeshaw completes PhD degree (March 2016)
New Article published in Current Opinion in Plant Biology (July 2016)
The Royal Society's science policy blog releases article on 'Feeding the world' (August 2016)
The Universities of Edinburgh and Nagoya launch joint PhD degree (October 2016)
2015


European Research Council announces major grant for Spoel Research Group (Dec 2015)
James Furniss completes PhD degree (December 2015)
Royal Society Summer Science Exhibition (July 2015)
Edinburgh International Science Festival (April 2015)
New Review: Cullin-RING ligases in immune signalling (March 2016)
2014

New insigth into plant growth could curb need for fertilisers (November 2016)
UK Secretary of State Vince Cable announces new training funds (October 2014)
New enzymatic redox activity uncovered in plant cells (September 2014)
Spoel Research Group features in Bayer's Research magazine (July 2014)
Steven Spoel wins Bayer Early Excellence in Science Award (January 2014)
2013


Rumana Keyani completes PhD degree (December 2013)
Circadian Redox Signalling in Plant Immunity and Abiotic Stress (August 2013)
Plants prioritize foraging for light over immune responses (April 2013)
2012

Spoel Lab featured in Royal Society Black History Month (October 2012)
Nature article describes the identification of salicylic acid receptors (16 May 2012)
Featured article in Nature Reviews Immunology (January 2012)
2011

New article published in THE PLANT CELL (August 2011)
New paper in Current Opinion in Plant Biology (27 March 2011)
Royal Society Research Grant awarded (27 March 2011)
2010

Fellowship from the Royal Society awarded (24 September 2010)
Article wins Tansley Medal (April 2010)