Latest News
The Journal of Cell Science publishes an interview with Steven Spoel. The interview discusses career progression, past and current science in the Spoel Research Group and future challenges that are being addressed.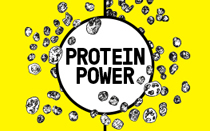 GARNet and SEB joined forces to deliver the first conference on the functional roles of diverse post-translational modifications in plant biology. Conference delegates gathered for three days in the beautiful city of Edinburgh to discuss advances and to gain hands-on training in a workshop.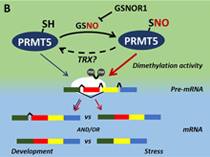 The Spoel Research Group writes an editorial preview in Molecular Cell that discusses an important new publication from the Prof. Jianru Zuo's group at the Chinese Academy of Science in Beijing. The commentary discusses their findings on how nitric oxide signalling controls protein methylation during responses to abiotic stress.
The Spoel Research Group publishes a new article in PNAS describing the discovery of an enzyme that protects cellular antioxidants from becoming damaged. This finding has potential wide-ranging implications from agricultural to biomedical healthy ageing research.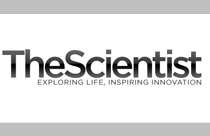 Magazine The Scientist publishes an article about how scientists are concerned about future international collaboration. In an interview with Dr. Abby Olena, a science writer, Dr.Steven Spoel and other scientists provide their personal views on international collaboration and mobility.


The Royal Society publishes its research on international mobility, providing an understanding of how, where and why researchers move to and from the UK. Dr. Steven Spoel provides his personal perspective on international mobility in one of ten case studies.


The Universities of Edinburgh and Nagoya (Japan) held a symposium to formally open a bilateral joint PhD programme. Phd students in this new collaborative programme will have the opportunity to spend time at both universities and receive a joint PhD degree.
In an article by Elizabeth Bohm, Senior Policy Advisor for The Royal Society, Dr. Steven Spoel discusses how the work in his group relates to the current food security challenge of producing sufficient amounts of food sustainably.
---